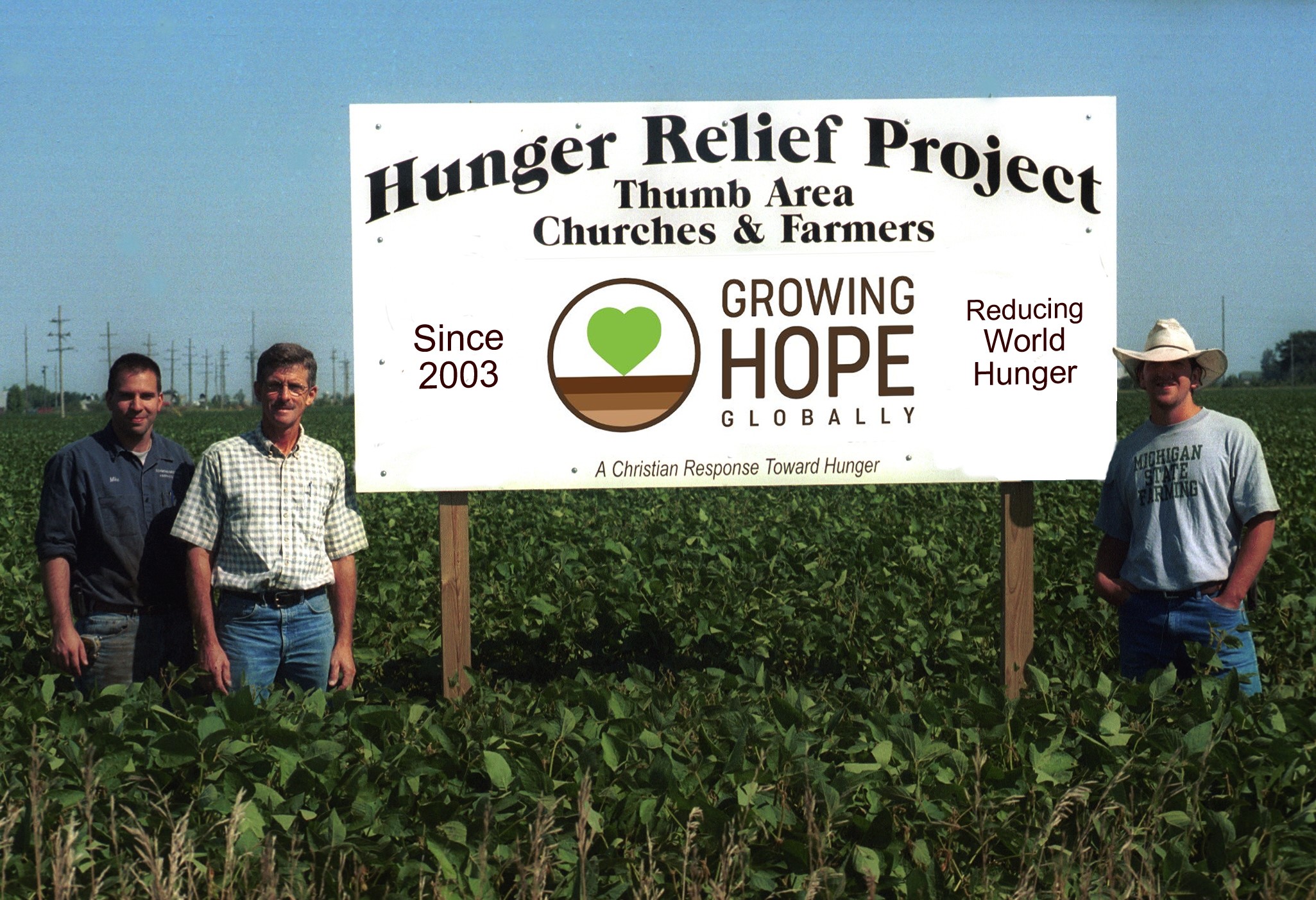 The mission of Hunger Relief Project in Huron County is to raise money through the efforts of local farmers caring for an extra parcel of land to grow crops, which are sold here to support food solution programs in areas of the world that need it the most.
How it works:
Landowners in Huron County provide parcels of land free of charge, or at a reduced rent.
Rent is mostly covered by donations from area individuals and churches.
Area farmers plant, cultivate, and harvest donating their time, equipment, and fuel.
Agriculture suppliers contribute most of the inputs such as seed, fertilizer, and spray.
God provides the good earth, sun and rain to grow amazing crops.
Crops are sold and proceeds are sent to Growing Hope Globally.
Their mission is a Christian response to hunger, linking grassroots energy and commitment of rural communities in the U.S. with the small farmers in developing countries. These food solution programs provide information and guidance to families and groups of families in communities where malnutrition is common. Funds raised by Hunger Relief Project help support these programs which teach these communities to grow more nutritious food and learn about better farming practices to increase yields. These solutions to hunger last for generations to come.
Hunger Relief Project is one of 139 growing projects in the United States providing funds for 46 food solution programs managed by Growing Hope Globally in 28 countries.
In recent years our local Hunger Relief Project has sent $115,000 to $220,000 to Growing Hope Globally to fund projects in Nicaragua, South Sudan, Uganda, Palestine Gaza, Cambodia, Colombia, Honduras, and other countries.
Donations are welcome! Every dollar is multiplied many times by our farmers! Please send to: Hunger Relief Project, 130 Deering Drive, Pigeon, MI 48755